In many Hollywood movies about the near future, projection mapping is seen in the background illuminating its presence. The futuristic effects and lasting impressions are without a doubt, one of a kind. The public is slowly discovering the unlimited potential. Interactive holograms and stunning visuals are starting to capture the hearts and minds of many. What exactly is projection mapping? Also known as video mapping and spatial augmented reality, it is a projection technology used to turn objects, often irregularly shaped, into a display surface for video projection. Trees, buildings and most all other surfaces will work.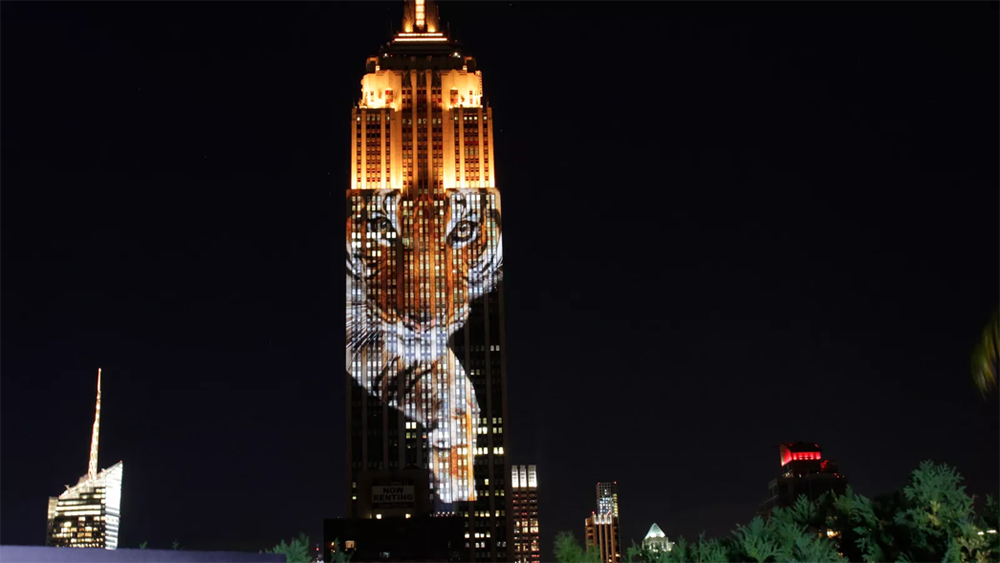 Two years ago the Empire State Building played canvas to the projected faces of extinct animals displayed for one night in July 2015. Before then, most projection mapping was done underground by artists and creative media agencies. This technique used by artists and advertisers adds extra dimensions, optical illusions, and notions of movement onto previously static objects. Augmenting reality and briefly covering the local environment with light projections is what Green Drone is all about. Still in the infant stages, the current projection mapping applications are only scratching the surface of message distribution.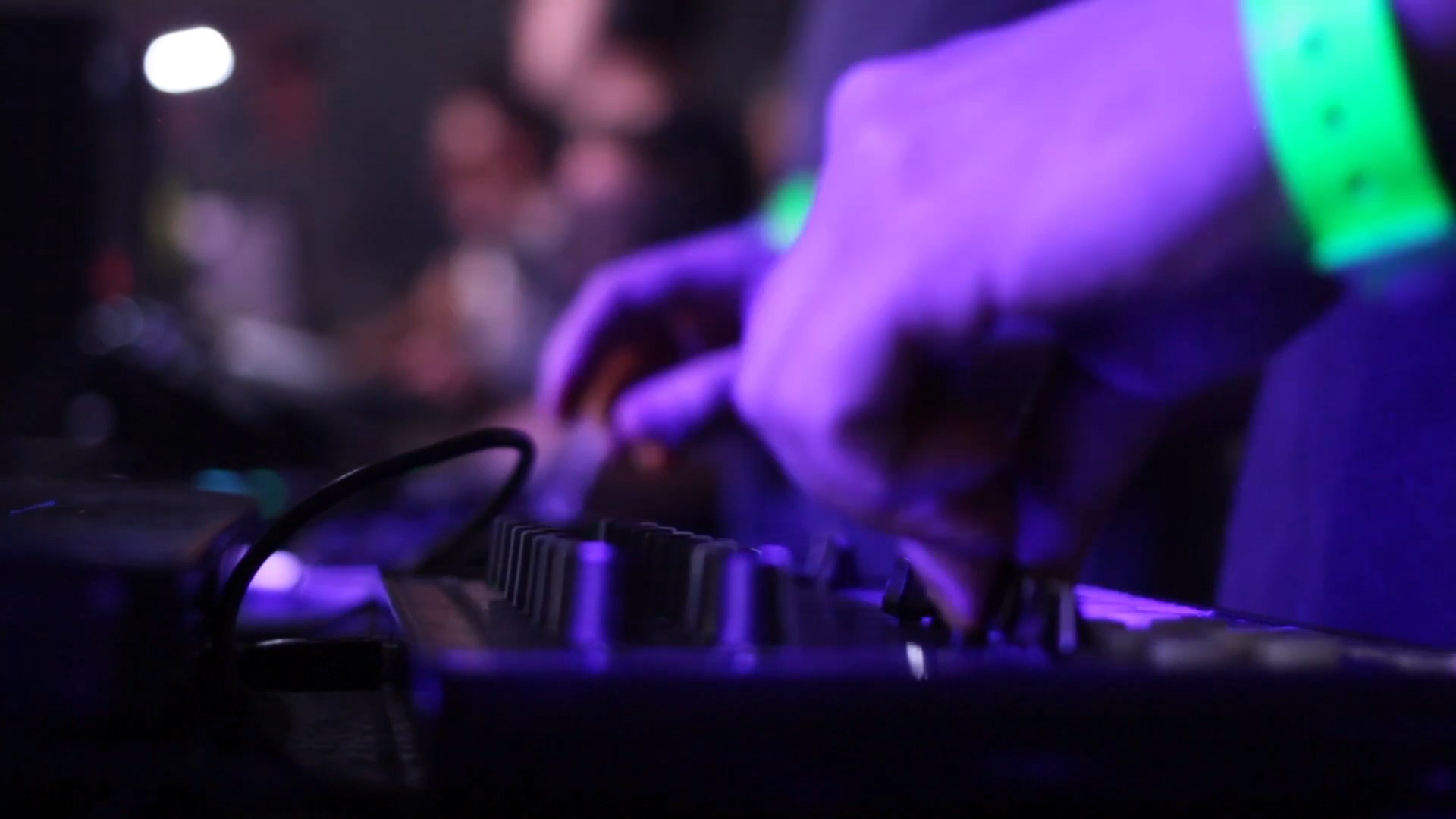 Green Drone intends to change this by developing superior mapping software and integrating our drone systems. However, as of now the skill and equipment needed is expensive. Not to mention an industry that is so new the government and local city officials have no established controls in place. Because projection mapping is extremely powerful and distracting, the practitioners must exercise caution when getting up. Like everything in life though, where there's a will, there is a way! Green Drone is working closely with state and national representatives to help guide the underdeveloped industry.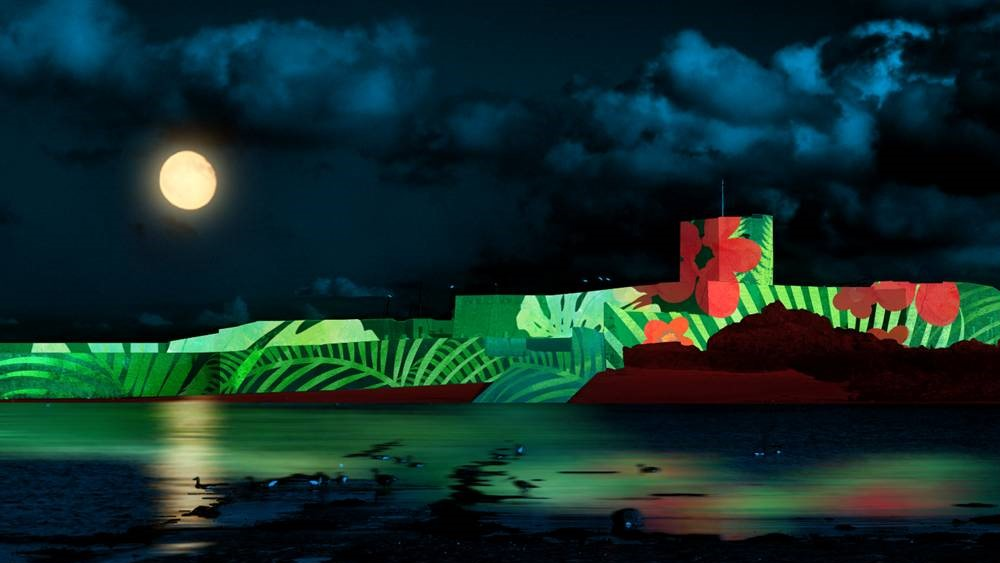 One of the first public displays of video projection onto 3D objects was debuted in 1969 when Disneyland opened their Haunted Mansion. The Walt Disney Company is the largest contributor and user of the projection mapping medium. As the story goes, Walt himself said, "We must use this and further develop its amazing potential." And so he did. They perfected their techniques expanding to several international parks generating $900 Billion in revenue each year.
In the current advertising landscape, rising above the noise is more important than ever. The market is crowded, competition is fierce, and consumer attention spans are depressingly short. Creating ways to differentiate your brand gives you more than just a competitive edge. It gives you life. Green Drone's projection delivery strategies are effective and precise. Whether occupying a whole city block or sniping from 100 ft in the air, we deliver. Feel free to contact us to learn more about advertising with projection mapping. Discover relative information here!