It's difficult for a small business owner to know which advertising medium to choose. I knew a friend who owned a sporting goods store. He sold sports equipment and sporting attire. He believed radio was the only way to advertise for his business. He thought since all his sports buddies listened to 99.2 his audience would definitely hear the ads. Radio is expensive and like newspaper and magazines, the advertisements are costly per impression. Other than his stubborn gut feeling there was no real way to guarantee the right audience would be exposed to the message. There was no way to track the progress. There was no call to action or any engaging experience involved. Instead what my friend received was a shady salesman. Said salesman had an abundance of commercial spots and in-house broadcast to offload.
This resulted in radio ads being distributed to an older audience who had little interest in playing sports or buying custom ball caps. Suffice to say his sporting goods business did not survive. The convenience of online shopping was changing the market too fast. Without the right advertising medium, he never stood a chance. I like to imagine sometimes what would have happened if he invested in a strong e-commerce website and ran targeted social media ads to the younger generation he needed. Maybe a few outdoor advertisements close to the areas of interest. Instead, he burned through the company's entire advertising budget and never recovered.
One of the most bizarre and misguided advertising attempts would have to be Sony's promotion of God of War II. On the eve of the game's release, they held a publicity event in Athens that featured an actual, decapitated goat as its centerpiece. Those who attended the event were encouraged to eat offal from the goat's stomach and grapes offered by topless models while throwing knives as target practice. Gruesome photos from the event found their way into the pages of the London's Daily Mail, sparking outrage among animal rights groups. Sony's senior director Dave Karraker issued an apology stating, "We recognize that the use of a dead goat was in poor taste and fell below the high standards of conduct we set for ourselves." This is another example of investing in the wrong advertising medium. I'm not sure what the creative team was thinking on that one but the CMO probably started to update their résumé shortly after.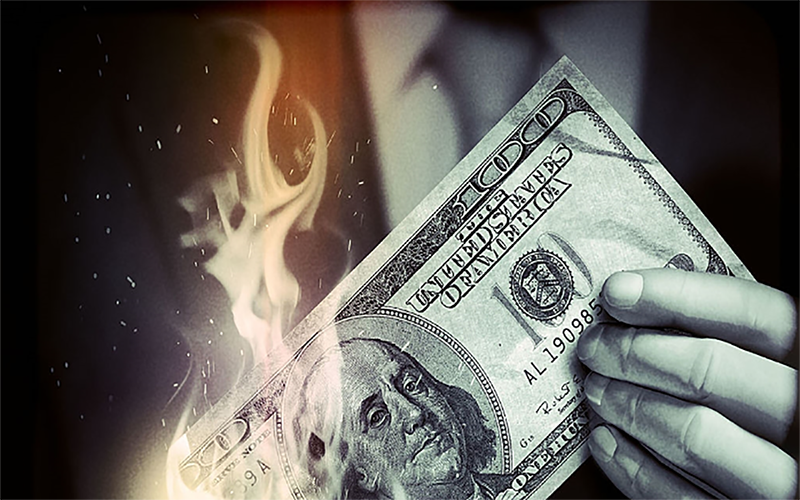 "The U.S. Small Business Administration recommends spending 7 to 8 percent of your gross revenue for marketing and advertising if you're doing less than $5 million a year in sales and your net profit margin — after all expenses — is in the 10 percent to 12 percent range."
In competitive industries, companies should spend around 8 percent of their total revenue on advertising to maintain their current position. Companies looking to grow their market share should budget around 13 percent of total revenue. The advertising mediums the company and marketing department use will make all the difference. Below is a breakdown of current advertising mediums and future predictions. It's not a matter of convincing for the sake of agendas. On the contrary, it's more about informing marketers what we've created and plan to use. Lowering advertising spend and increasing effectiveness will have a profound effect on every business model.
SMART GOALS FOR ADVERTISING (And) Smart Advertising Technology are not the same.
TV, Billboards, Newspaper and Radio only measure households, number of people and square area.
Smart Advertising technology measures personality, behavior traits, digital profiles and much much more.
Traditional Mediums
TV
Radio
Billboards
Newspaper
Magazines
Direct Mail
Outdoor Signs
New Mediums
PPC Campaigns
Social Media Ads
Email Marketing
Online Video Content
SEO Advertising
Native Advertising
Mobile Advertising
Future Mediums
Green Drone's – Ultimate Advertising Drones
Smart Green Ads
Augmented Reality Advertising
Virtual Reality Events
Personalized Smart Appliances
Smart Billboards & Signs
Interactive Projection Mapping
Dream Weaving Technology (wait, what?)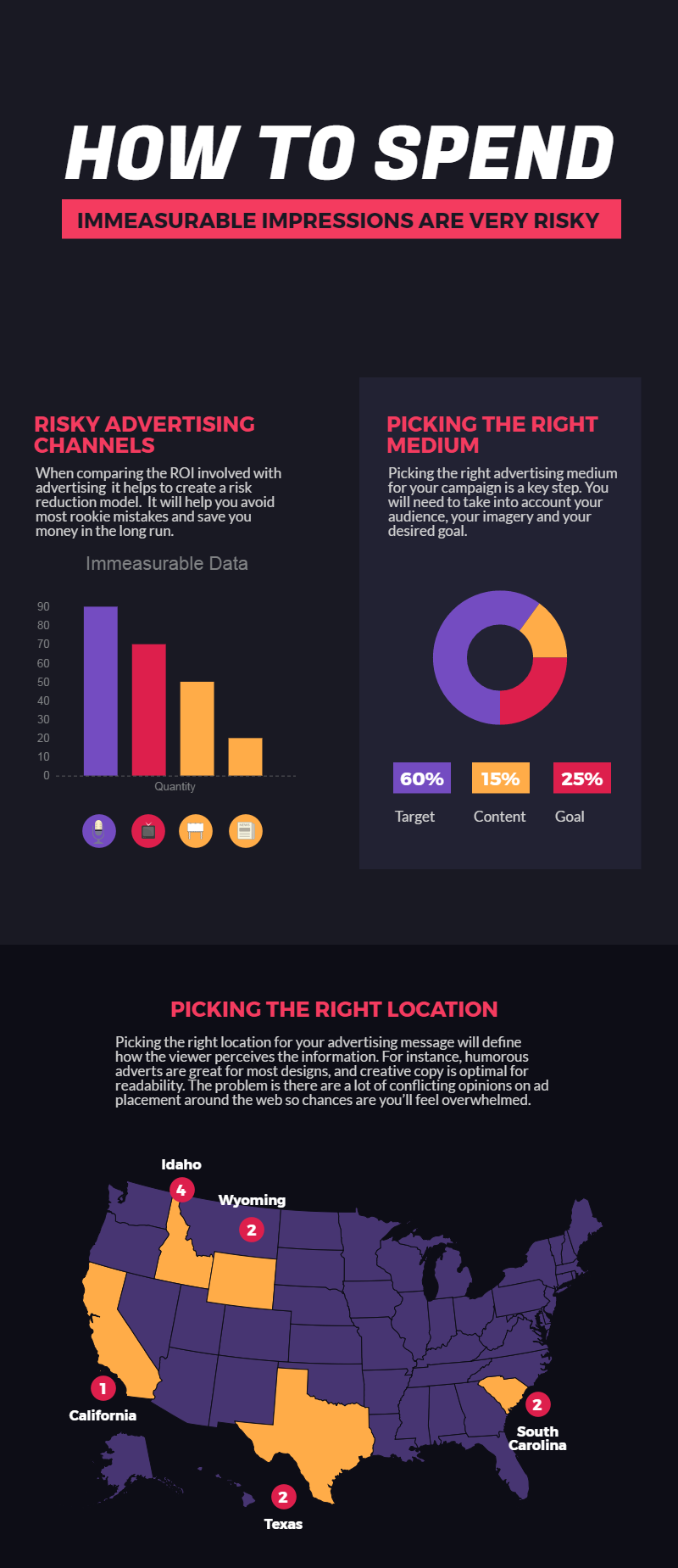 Enter the solution:
The new advertising framework is simple. Smart Ads that are interactive, personalized with direct buying options. That's right the ultimate process. Of course what we're talking about is too disruptive and must happen slowly so not to cause more damage than good. Which is why Green Drone's ultimate advertising drones are the first step in making this effective medium a reality. As time goes on others will evolve their methods. Examples here (Smart Billboards, Interactive Kiosks, etc) until then the market is open and in need of solutions. CMO's and Business owners have a tough time already with marketing. Advertising should be straightforward. Data-driven advertising provides consumers with options they want. With the rise in anti-ad tech and subscription based services blocking online ads, it's not looking good for the old style of thinking.
What we propose:
Fun, Entertaining, Data Collecting, Data Transmitting Ads
Personalized to the point of appreciation (right time, right place, discounts, on point)
Options to buy or sign up
Artistic, Organic, Creative
Is all this necessary for you to increase sales and stay ahead of your competition? Yes, you most definitely have to evolve in business. Smart companies are already using technology to their advantage. It's not a matter of should you invest in smart ads, it's how long do you have until your competitors start using them? Deep learning and algorithms are examples of companies using technology to their advantage. There are now elite attorney firms using the power of artificial intelligence to predict which clients to represent based on their success rates. Imagine that for a minute. The savvy lawyers who represent clients suing big business now have a computer program that decides which clients will produce the most lucrative win for the firm boasting their reputation. How would your company benefit from smart advertising? Messaging and imagery that changes in real time. Ads that tell you who engaged with them, connected with them, and entertained them, to the point of buying and telling their friends how cool you are. The better question is what would your company do with all the collected data? If you need help finding the answer please contact us.